Our range of artisan bonbons
Our bonbons are crafted daily by our chocolatiers from only the very best sustainable chocolate. Do you have special wishes? Your logo on the chocolate products or possibly even your own packaging? We love to think along with you!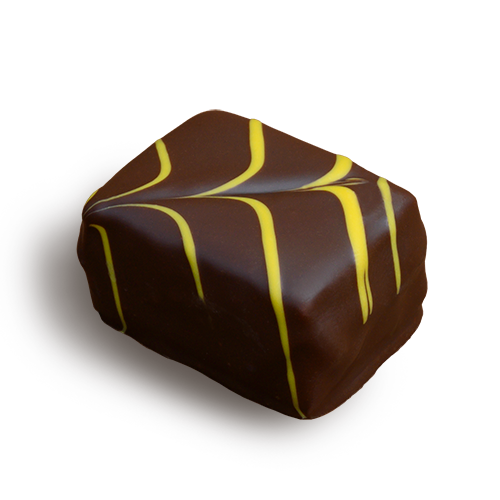 1. BANAAN ROYAL
BANANA GANACHE WITH EXTRA DARK CHOCOLATE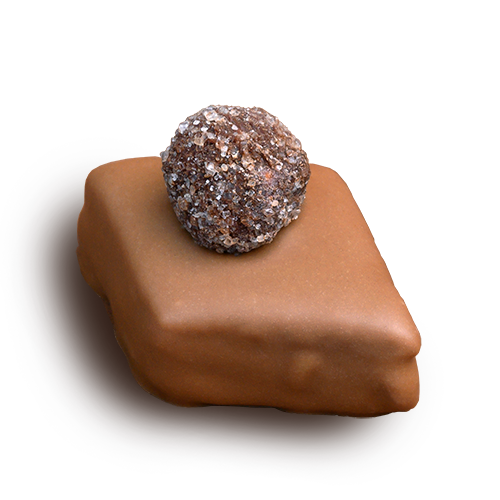 2. KROKANTA
HAZELNUT PASTRY-DOUGH WITH NOUGAT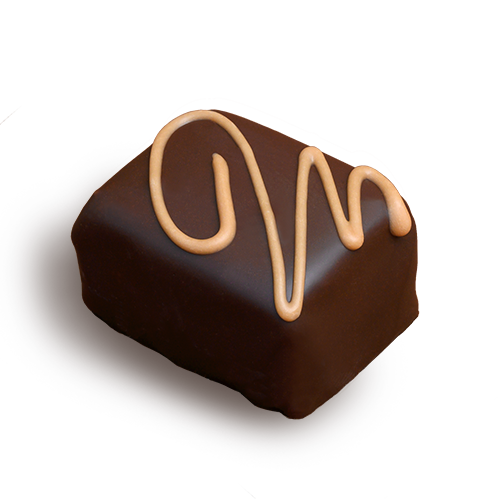 3. ZACAMAR
MARZIPAN WITH HONEY-CARAMEL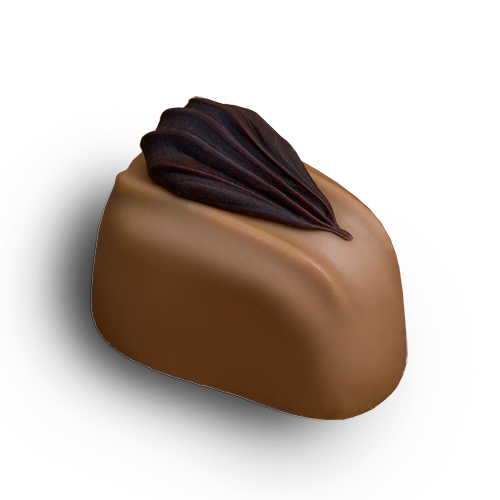 4. CREME DE CARAQUE
PURE GANACHE WITH COGNAC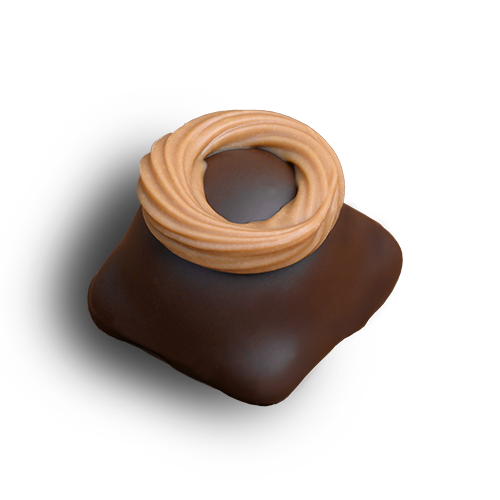 5. BARRY
CRISPY MILK GANACHE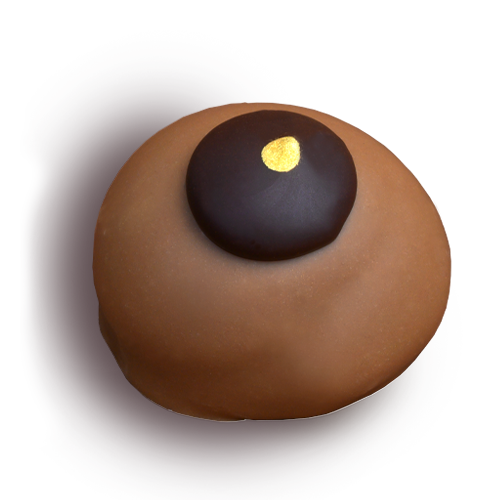 6. SABRINA
MILK CREAM WITH WHISKY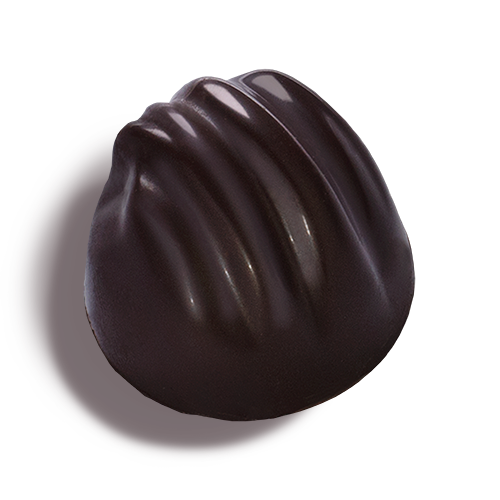 7. AMARETTO
AMARETTO CARAMEL WITH GANACHE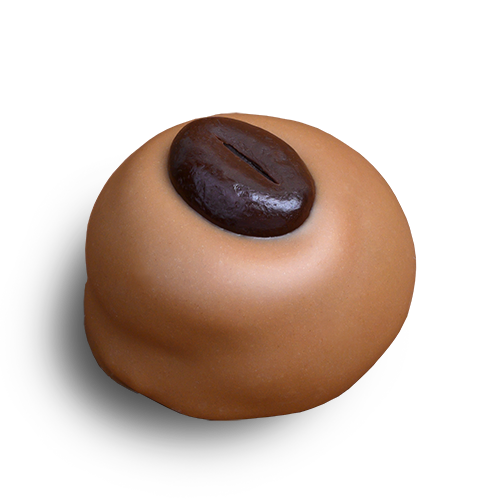 8. CAFE
PURE COFFEE GANACHE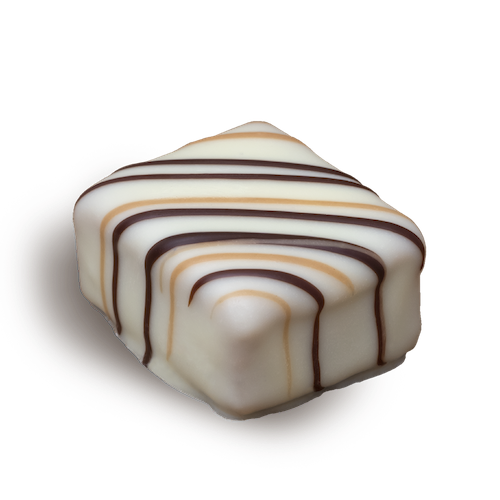 9 PENDULE
HAZELNUT PASTRY-DOUGH WITH MOCHA MARZIPAN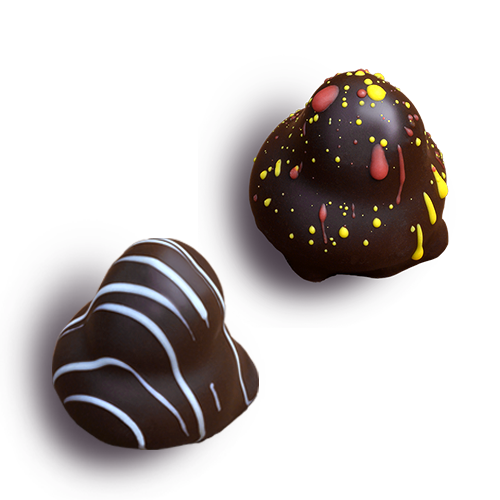 10. AMARENA
CREAM BUTTER AMARENA GANACHE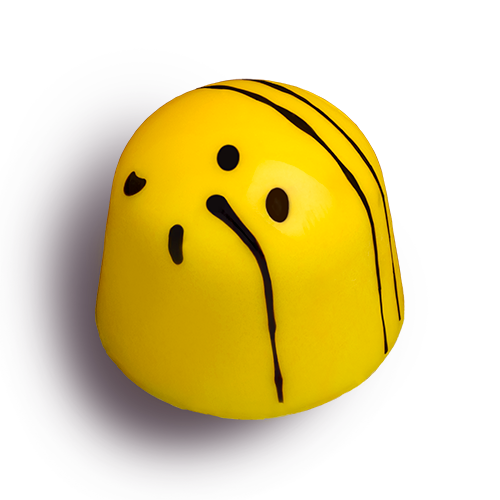 11. ADVOCAAT
CREAMY EGGNOG GANACHE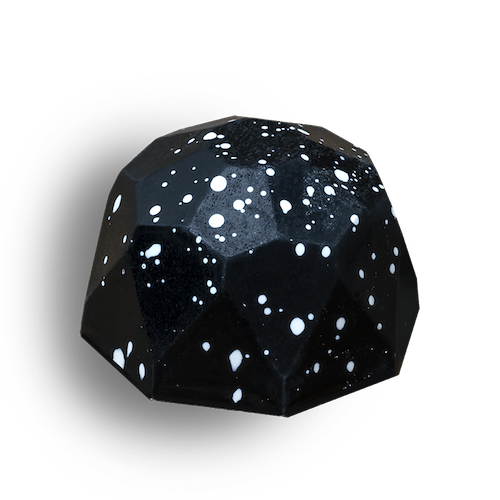 12. DROP-CARAMEL-ZOETHOUT
A BLACK AIRBRUSHED DIAMOND BONBON FILLED WITH A CARAMEL LICORICE AND LIQUORICE GANACHE.

​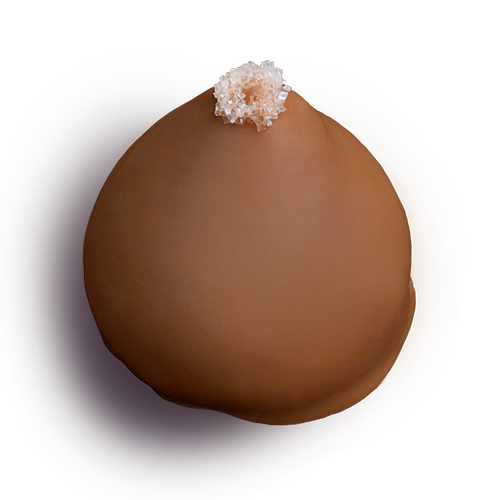 13. KAFENUR
MILK CREAM WITH COGNAC AND MOCHA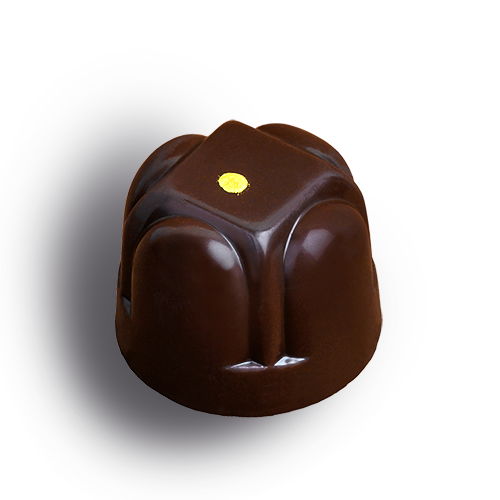 14. COINTREAU
COINTREAU-MARZIPAN AND COINTREAU-CARAMEL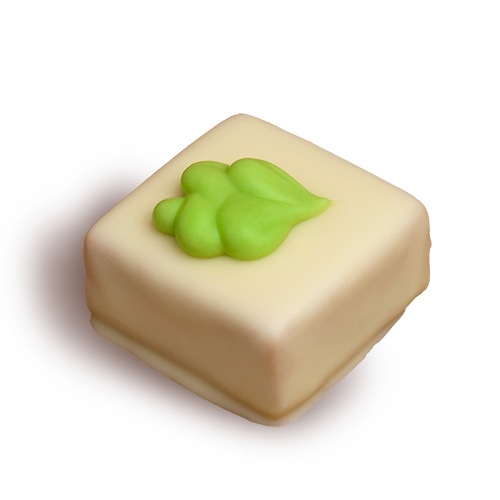 15. BOUCHES
HAZELNUT PASTRY-DOUGH WITH GREEN MARZIPAN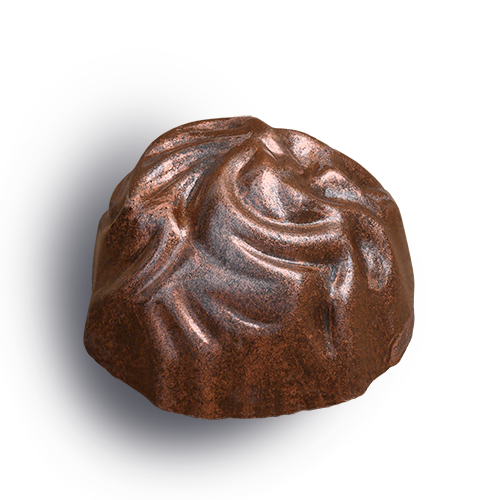 16. GRANAATAPPEL
POMEGRANATE GANACHE AND BLACKBERRY CRUNCH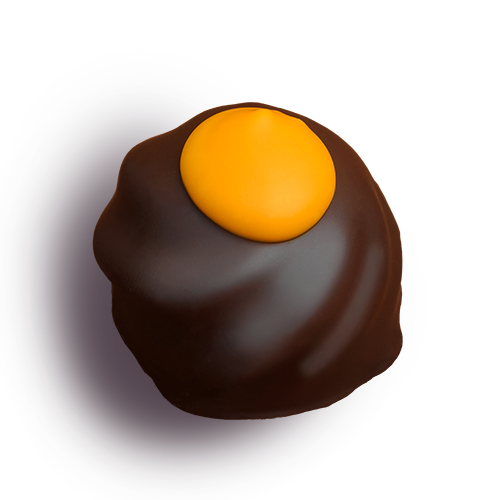 17. ORANGETTE
MILK CREAM WITH VEILLE AUBE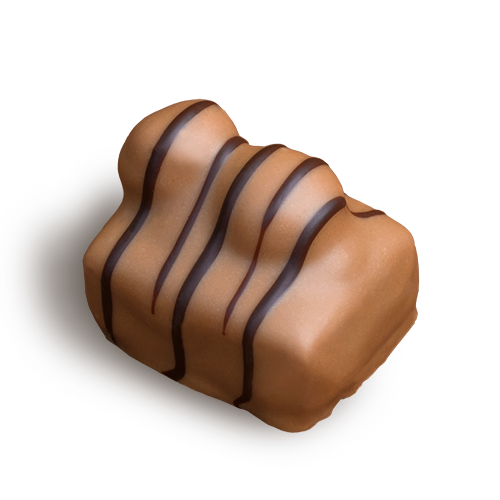 18. DUO-NOIX
HAZELNUT PASTRY-DOUGH WITH NUTS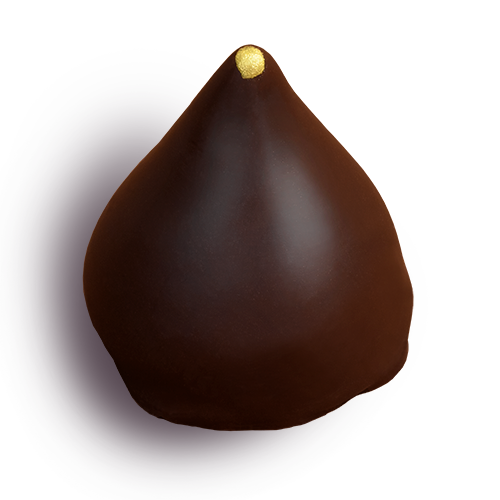 19. RIGI
MILK CREAM WITH KIRSCH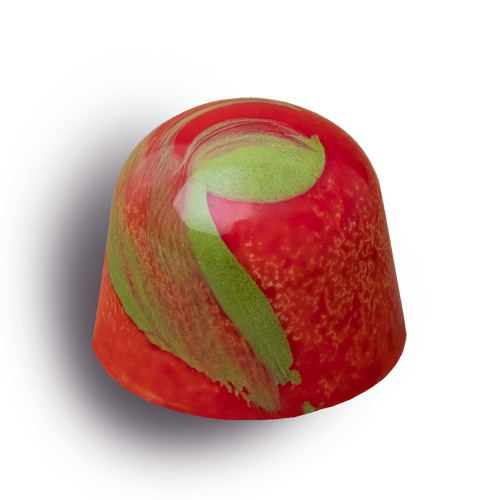 20. FRAMBOOS-MINT
A RED-GREEN AIRBRUSHED BONBON FILLED WITH A FRESH RASPBERRY-MINT FILLING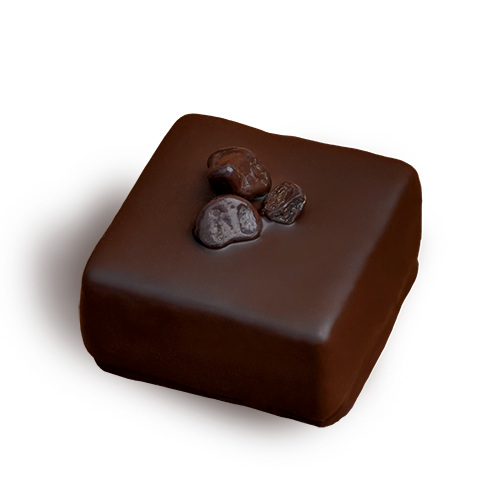 21. KENN'S BROWNIE
DARK CHOCOLATE GANACHE WITH BROWNIE FLAVOUR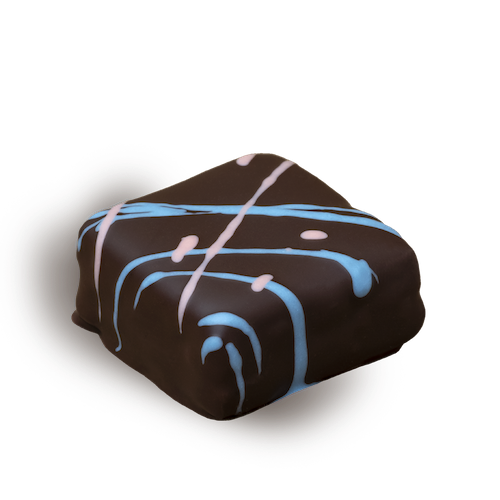 22. WALNO'S
MARZIPAN WITH WALNUT AND ORANGE FLAKES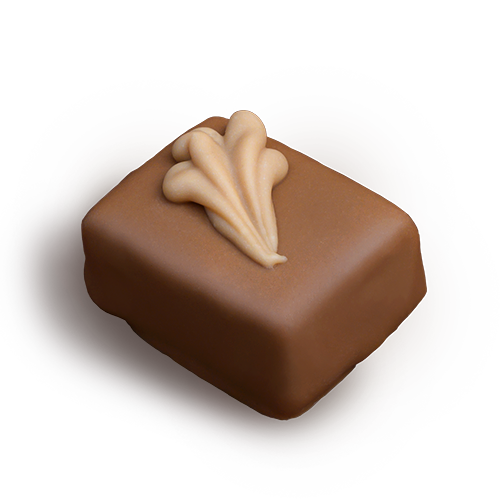 23. PINDA CRUNCH
LOVELY GANACHE WITH PEANUT BUTTER AND PEANUT PIECES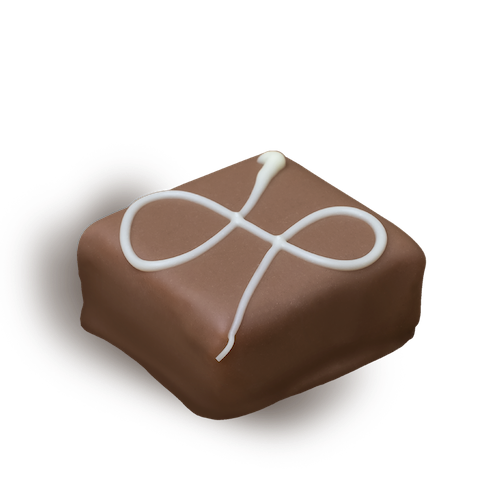 24. RAS EL HANOUT
A SPICY RAS EL HANOUT CARAMEL TOPPED WITH A FRESH APRICOT GANACHE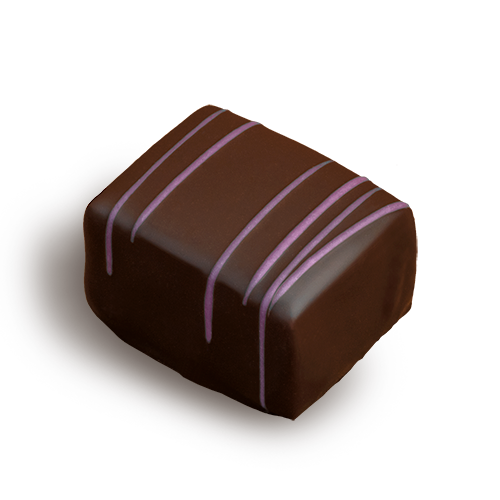 25. ARANDANO
WHITE GANACHE WITH BLACK-CURRANT GIN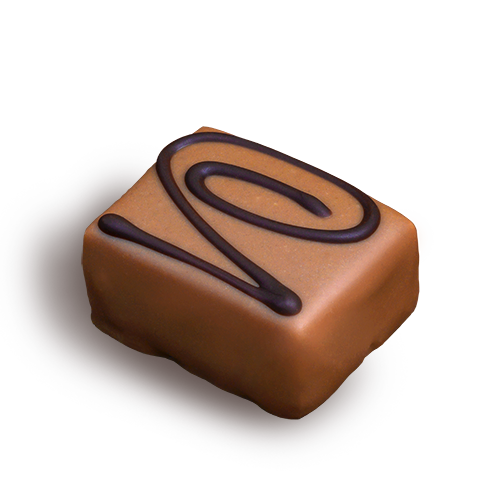 26. IRISH-COFFEE
HAZELNUT PASTRY-DOUGH WITH WHISKY GANACHE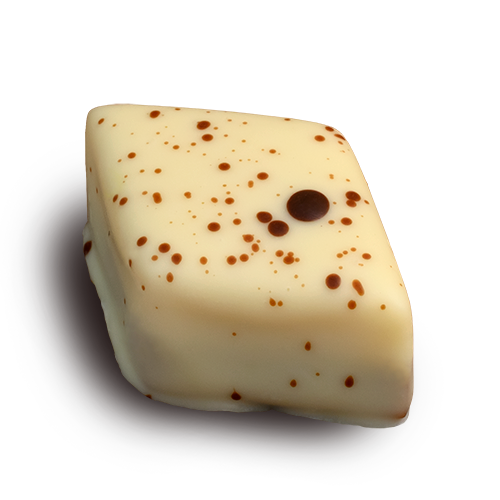 27. TONKA KOFFIE
FIRM TONKA GANACHE ON A STRONG COFFEE GANACHE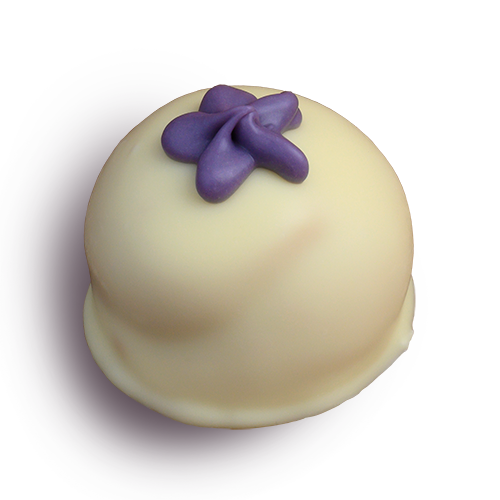 28. JAMAICA
MILK GANACHE WITH RUM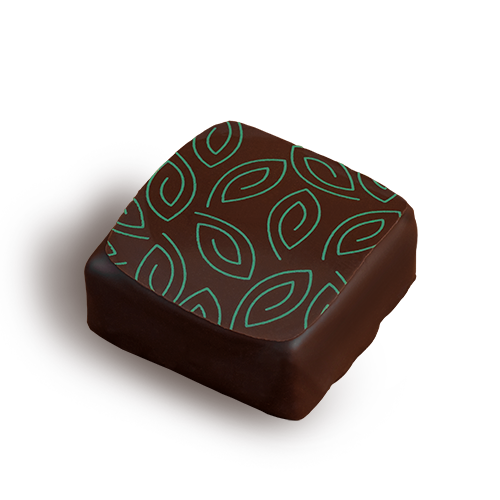 29. GREEN TEA
SOLID PURE GANACHE WITH GREEN TEA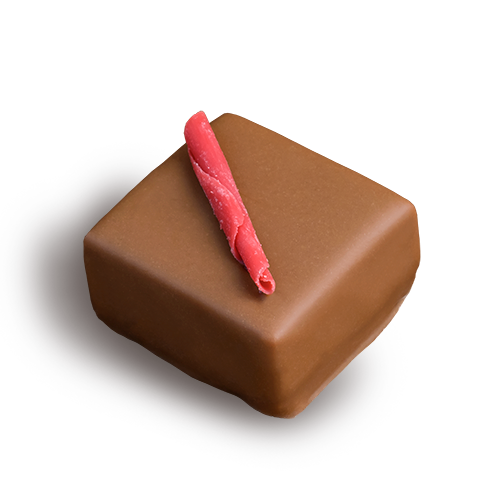 30. VIN D'ÉPICES
RED WINE GANACHE AND ALMOND PRALINE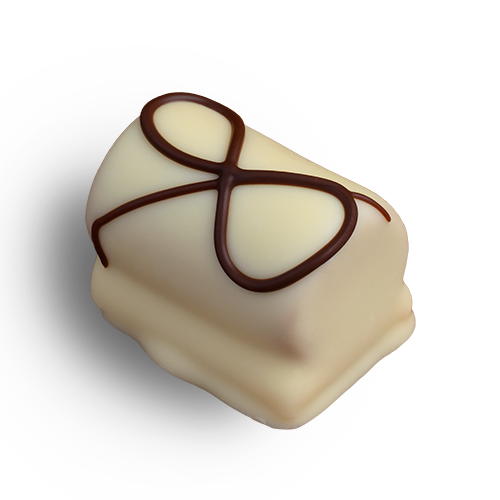 31. ELLEN
WHISKY HAZELNUT CARAMEL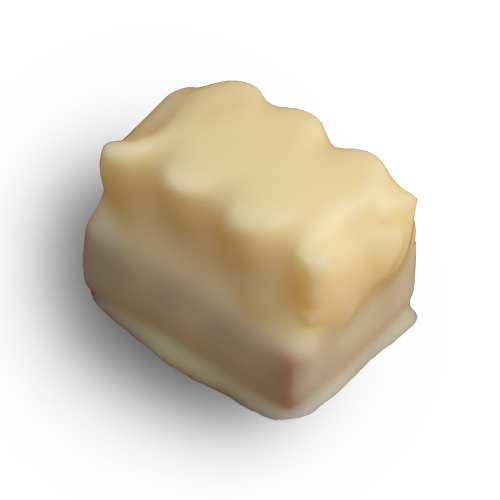 32. GIZELA
ALMOND PASTRY-DOUGH WITH AMARETTO CREAM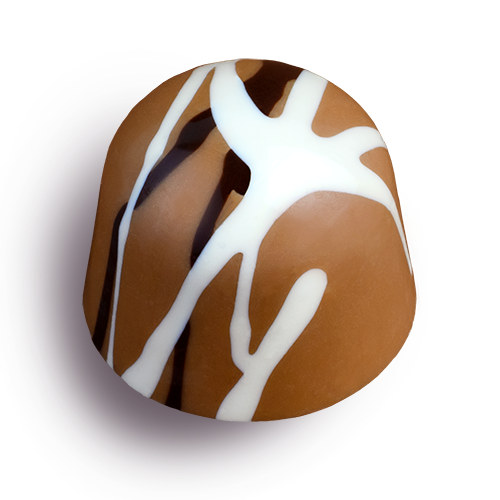 33. NUTELLA
NUTELLA PRALINE
34. IJDABEI
WHITE BONBON WITH SOFT STRAWBERRY GANACHE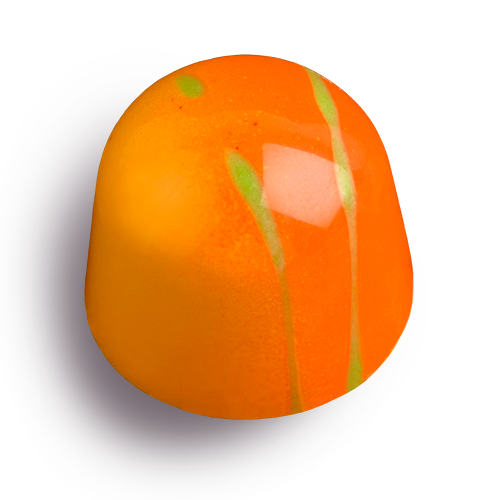 35. LA-BORDE
SOFT PASSION FRUIT GANACHE WITH 3 COLOR HAZELNUT CRUNCH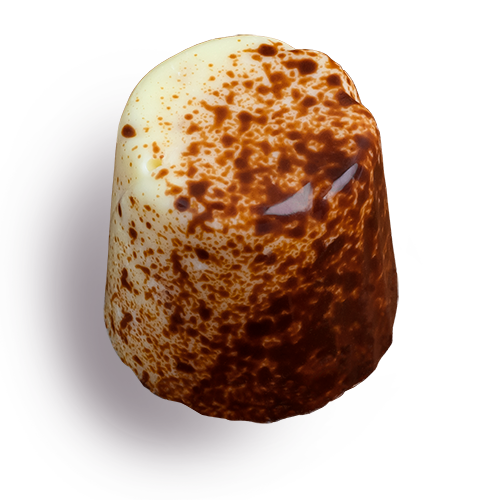 36. CREME BRULEE
CRÈME BRÛLÉE GANACHE WITH NOUGAT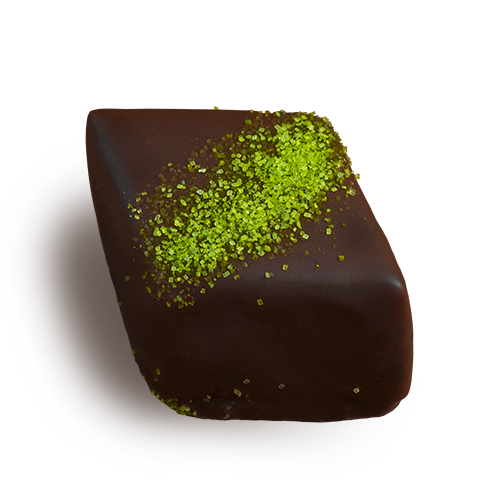 37. LIMONCELLO
GANACHE WITH LIMONCELLO AND LEMON GRINDS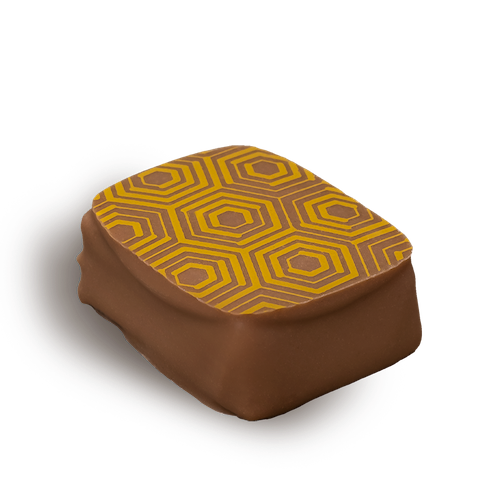 38. RACHEL
CREAM BUTTER CARAMEL
39. BOTERKOEK
A ROSETTE SPRAYED WITH CREAMY BUTTER CAKE GANACHE, MILK GLAZED AND SOFT YELLOW PRICKED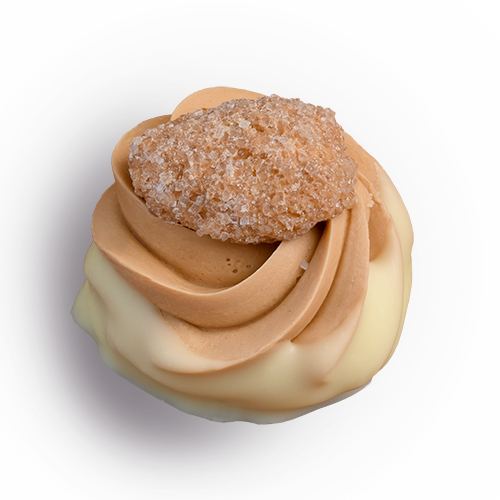 40. OPEN SPECANDULE
MILK GANACHE WITH SPICED BISQUIT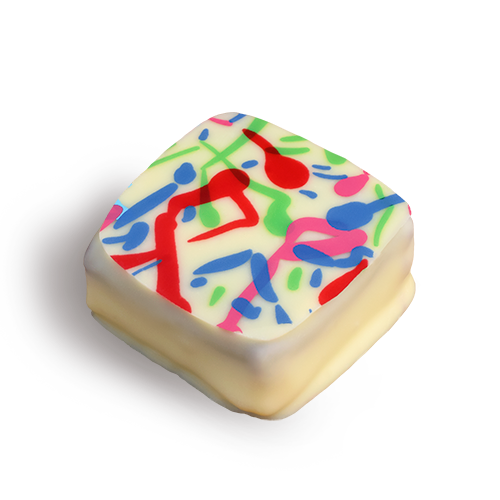 41. PICASSO
YOGURT GANACHE WITH MASHED BLUEBERRY GANACHE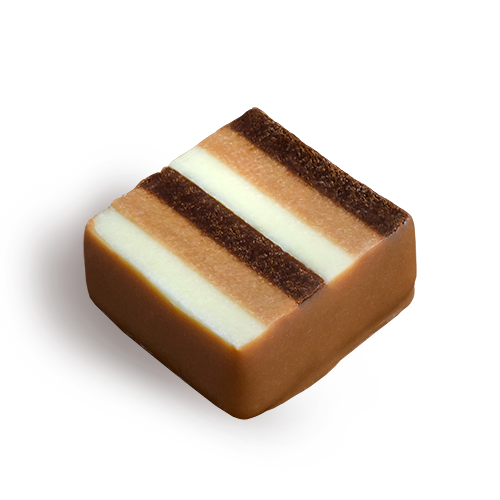 42. OPEN TRIO GANACHE
THREE COLORS GANACHE
43. SANDDORN
SEA BUCKTHORN GANACHE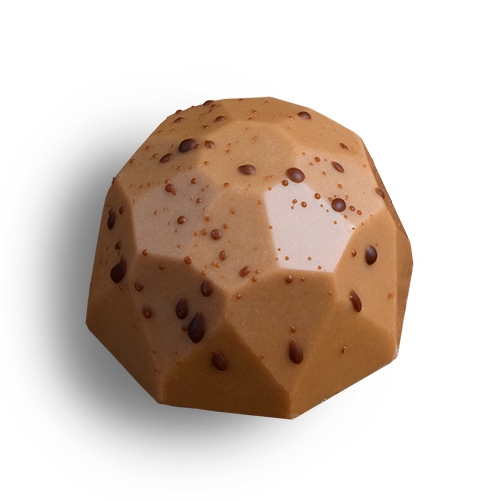 44. FLEUR DE SEL
BUTTERSCOTCH CARAMEL WITH SEA SALT AND CHOCOLATE CARAMEL WITH BISCUIT FLAKES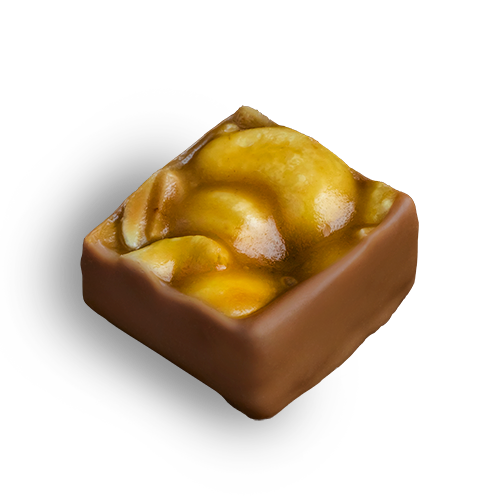 45. FLORENTINE MELK
CARAMEL WITH NUT VARIETY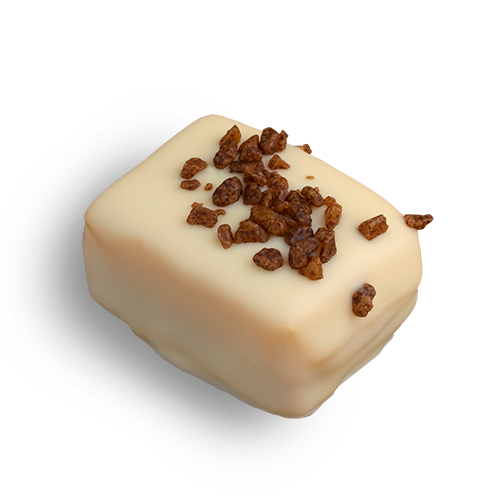 46. MARULA-MACCHIATO
MARULA FRUIT GANACHE COMBINED WITH LATTE MACCHIATO GANACHE
47. PISTACHE
PISTACHIO GANACHE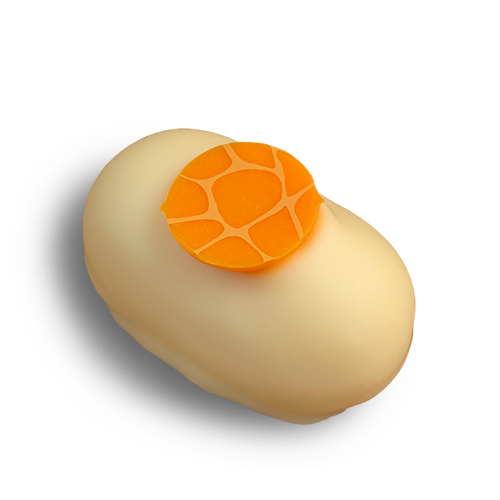 48. MANDARINO
GANACHE WITH MANDARIN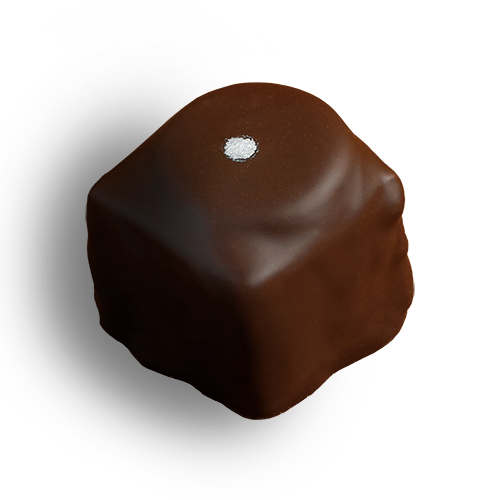 49. BITTERKOEK
MARZAPIN WITH MACAROONS GANACHE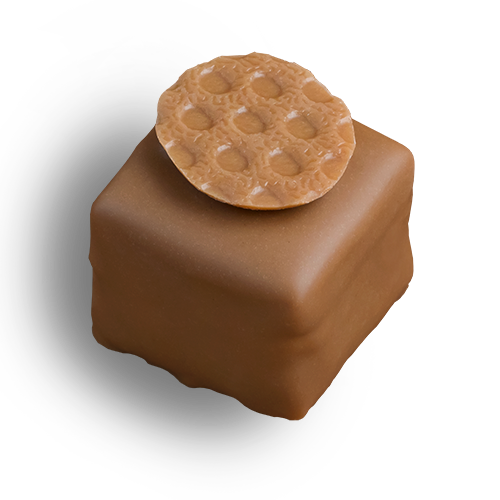 50. STROOPWAFEL
GANACHE WITH TREACLE WAFFLE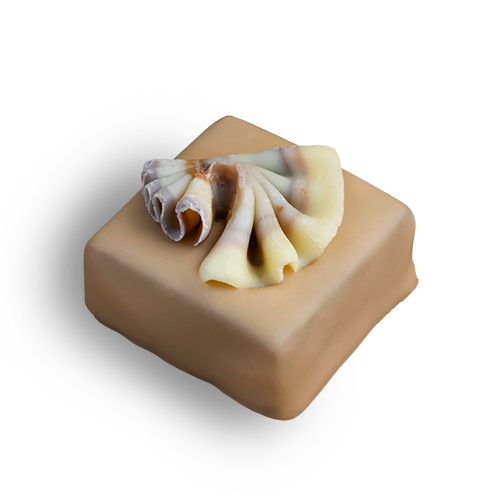 51. MOKHA
MOCHA HAZELNUT GANACHE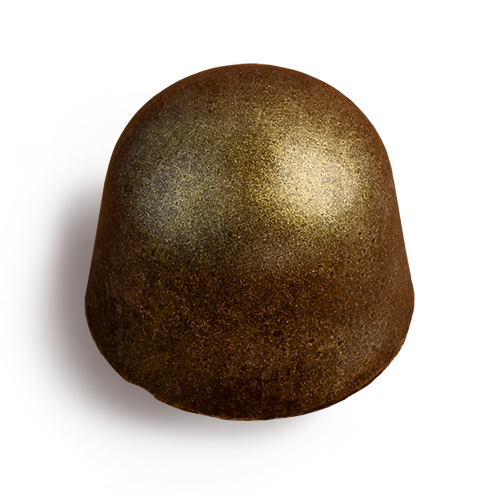 52. APPEL KANEEL
APPLE JELLY WITH CINNAMON GANACHE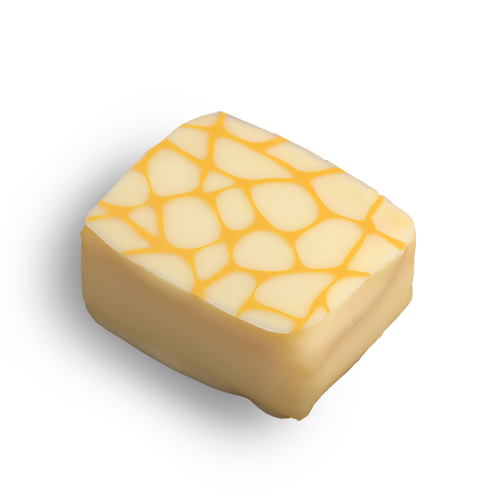 53. MANGO CHEESECAKE
MANGO CHEESECAKE GANACHE
54. POMELO ROSA
GANACHE WITH MASHED GRAPEFRUIT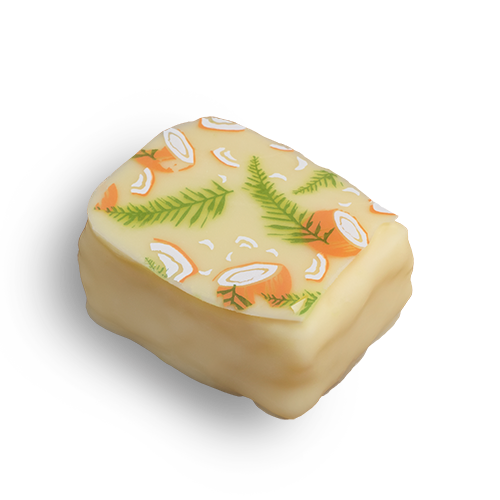 55. COCONUT DREAM
CREAMY WHITE 
COCONUT GANACHE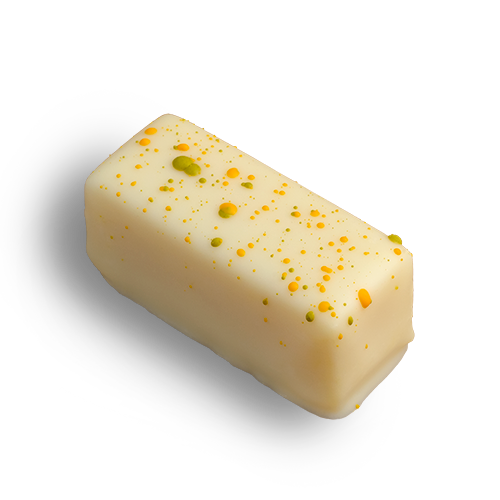 56. CITROEN PROSECCO
LEMON PROSECCO GANACHE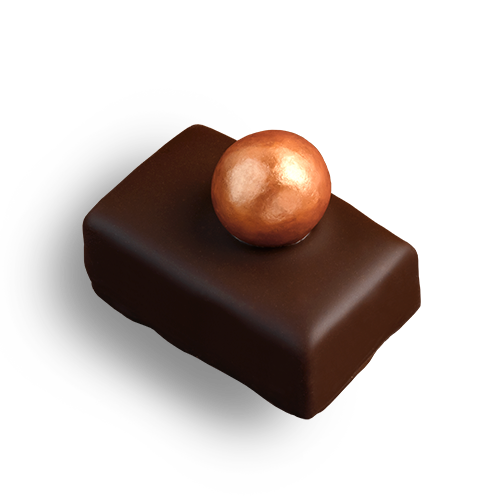 57. X-TRA PUUR
EXTRA DARK CHOCOLATE MIXED WITH MARZIPAN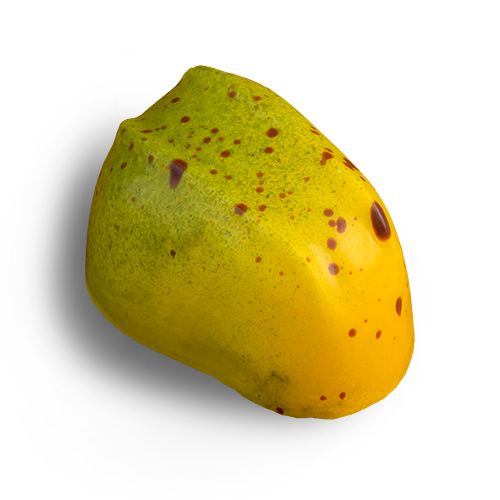 58. POIRE
LOVELY GANACHE WITH REAL PEAR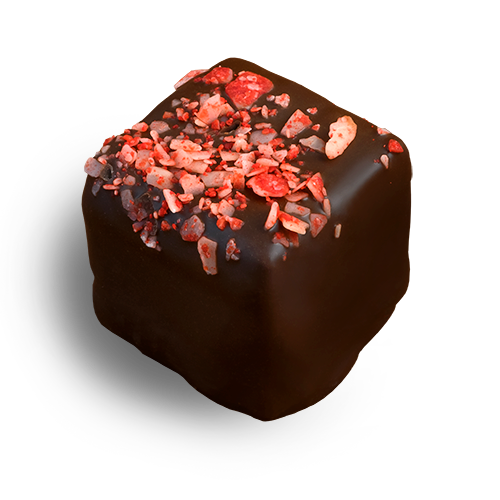 59. AARDBEI
STRAWBERRY JELLY WITH MARZIPAN AND DARK CHOCOLATE GANACHE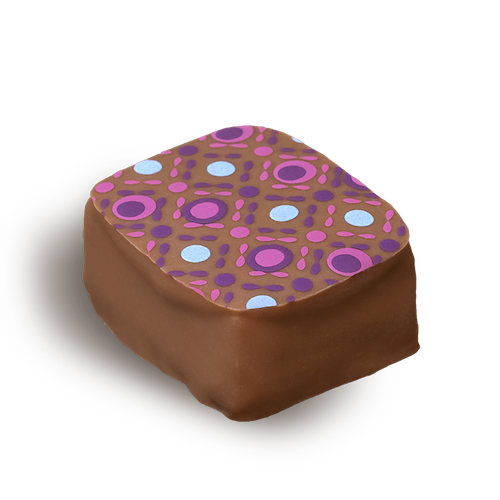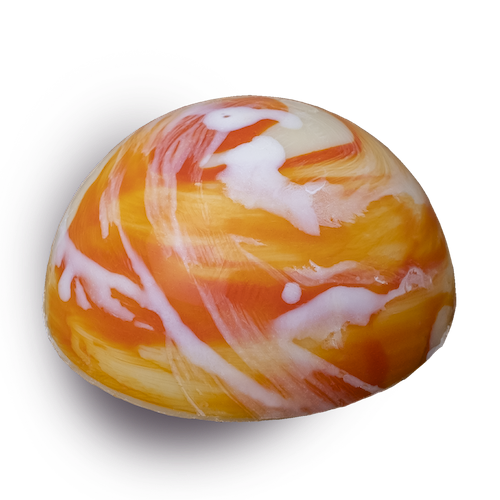 BONBON XL WIT MANDARIJN-YOGHURT
WHITE XL BONBON, YELLOW/ORANGE BRUSHED AND FILLED WITH MANDARINS YOGURT GANACHE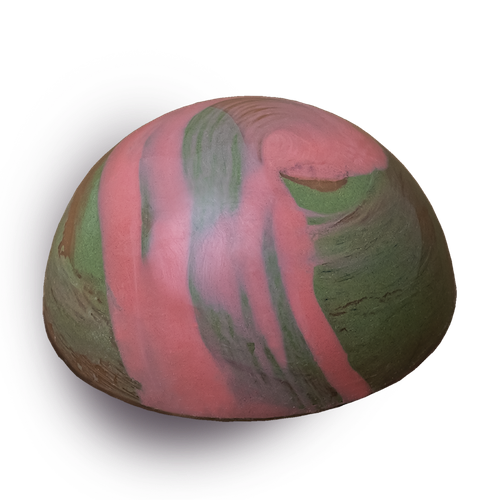 BONBON XL MELK ROOMBOTER-CARAMEL
MILK XL BONBON, GREEN/PINK BRUSHED AND FILLED WITH CREAM BUTTER CARAMEL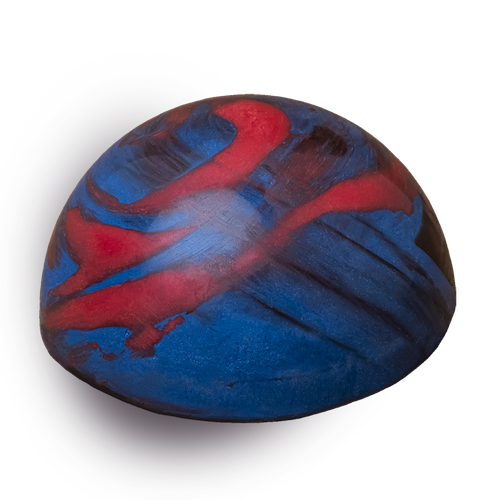 BONBON XL PUUR KROKANTE HAZELNOOTPRALINE
PURE XL BONBON, BLUE/RED BRUSHED AND FILLED WITH HAZELNUT PRALINE AND CRISPY NOUGAT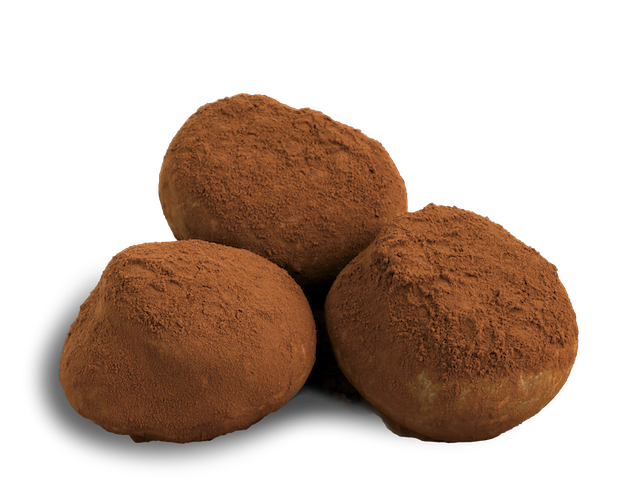 SLAGROOM TRUFFELS
THESE WHIPPED CREAM TRUFFLES ARE CRAFT MADE THAT EACH TRUFFLE GETS ITS OWN CRAFT MODEL